The Melody Ranch Kennel wants you to have a happy & healthy puppy for a lifetime. After selecting your new baby, we invite you to have a health check by your veterinarian for congenital defects. Puppys are guaranteed against congenital defects & will be replaced with another puppy if they don't pass your veterinarian. All you need is a letter from your veterinarian stating the defect. Once my veterinarian concurs with the defect and the puppy is returned to me alive, you will receive a replacement puppy. Hypoglycemia and heat prostration, coccidiosis, and parasites are not considered congenital defects. Puppies are current on vaccinations and dewormings before they can go home.
Puppies born at the Melody Ranch Kennel are our family. We realize that your life may take an unexpected turn of events, therefore any puppy or adult dog that was purchased from us may be returned to find a new home. We do not purchase back, nor do we charge a fee to relocate puppies or adults. Our goal is to permanently place a puppy or adult into a lifetime home.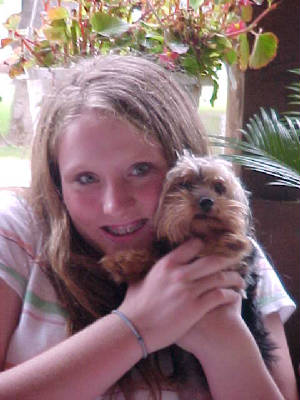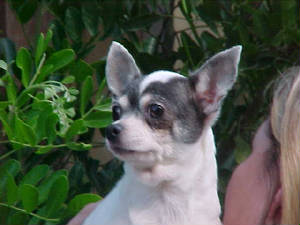 "Hi! I am "Magnolia Blue" "Gorgeous, I know. I have been one of the prized Mothers at the Melody Ranch.

I have a new home with a loving Grandma! We sit & watch t.v. together tee hee! I just love my new adopted Grandma. She thinks that I'm a princess, Woo Hoo!

And I have several friends for adoption now too, just like me! Come and see the friendliest & fun doggies here at the Melody Ranch.