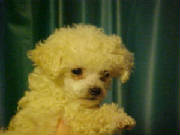 I am a daughter of Steppin' up to the Blues! I am sold, but I have a gorgeous sister who is curly, ebony black and available!! She is soooo tiny, she only weighs 18 oz. at ten weeks. She can sit on your hand she is so little. Also available is several colors in boys and girls.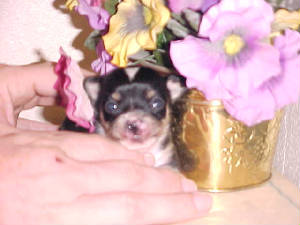 "Mama!" " I am not quite ready to go to my new home yet." "I am only 3 weeks old!" "Mama says I am a purebred Chihuahua from selected genetics.
"Petunia" will have to wait for at least 5 more weeks before the Melody Ranch Kennel will place her into her new home at 8+ weeks old.
"I have cousins ready to go NOW at $199.00 to $$575.00